PUNCH / LASER COMBINATION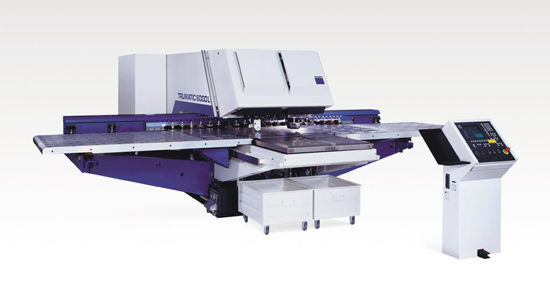 (1) TRUMPF TC6000L PUNCH / LASER COMBINATION
These machines combine the benefits of punching and laser processing. The punching head performs standard contouring and forming duties, while complicated contours are cut by the laser.
This machine's performance can be activated quickly and simply, while it masters every task with reliability and productivity. It's a technically mature machine with intelligent software providing the highest level of process reliability. It provides scratch-free processing with automated tool changing.
CAD / CAM / ERP
Solid Works is our primary platform for importing and creating solid model designs. We also employ other CAD/CAM packages that can easily import most any customer design file in order to expedite the translation from design to manufacturing.
LEARN MORE
OTHER SERVICES
Assembly, Joining, Welding, & Fabricating are common manufacturing processes employed for a wide variety of customer applications. As always, Hawkeye seeks to employ the latest technologies and techniques for your competitive design and quality needs. Our most recent expansion greatly enhanced our capabilities in this area. Let us help you "value engineer" your assembly requirements through the time tested common sense approach to manufacturing. Hawkeye wants to be your "turn-key" supplier for your component assembly needs.
LEARN MORE